Over the past 12 months, I have been lucky enough to meet a wide variety of accelerators and early stage investors around the world as we build out our Hatcher+ co-investment network. These teams are working diligently to invest in and help build their local startup ecosystems and having the opportunity to engage with them directly has been some of the most fun I have had professionally throughout my career (the people reading this that know me know how much I love early-stage ecosystems).
It has also opened my eyes to a fascinating collection of practices, shaped by the ecosystem each group operates in. This post shares 4 of these practices, that I believe should be considered by accelerators looking to tweak their programs, and founders looking to pick the right program for their startups.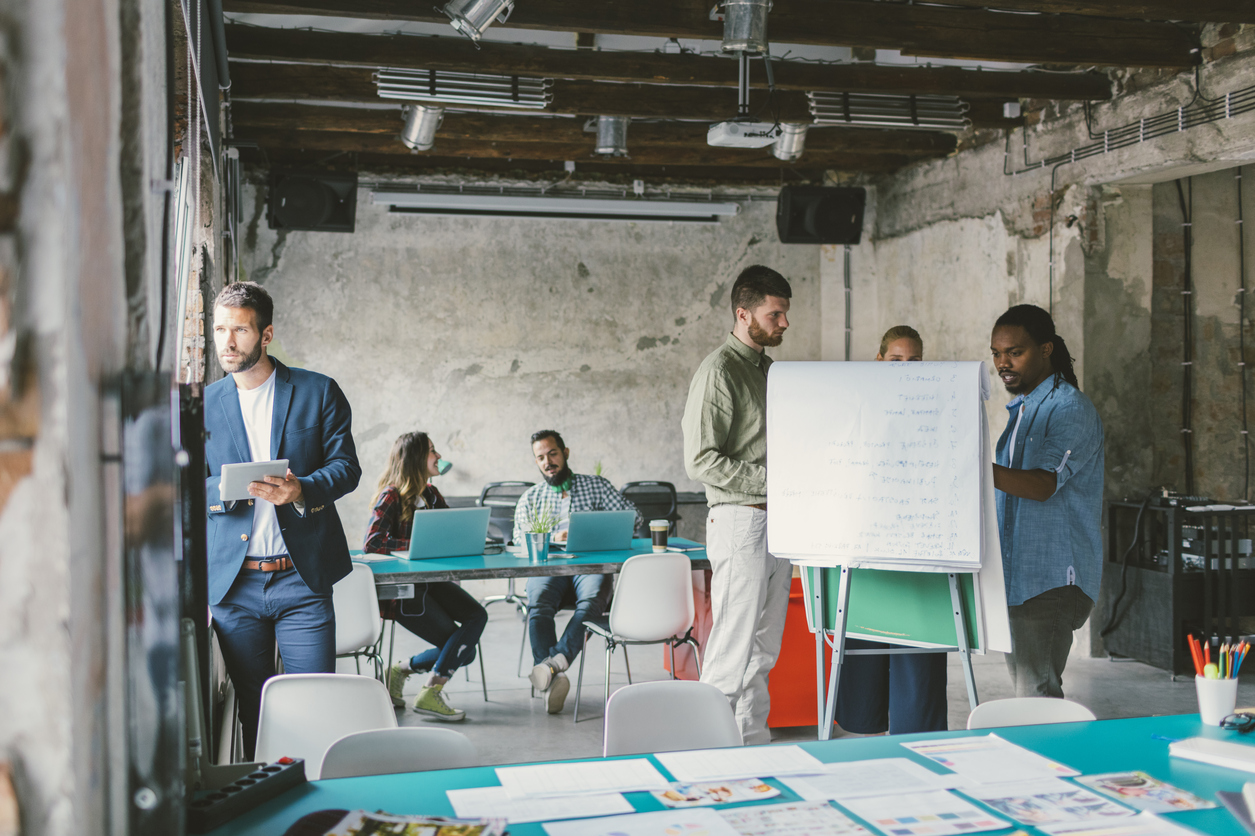 But first, a little background... 
It is widely accepted that Y Combinator launched the accelerator phenomenon as it is known today back in 2005. Of course, there are earlier iterations including one my first startup in 2001 (LSM Productions) went through in Montreal called the Centre d'entreprises et d'innovation de Montréal (I fully appreciate how much I am aging myself now), but proliferation of the methodology really started with them. Since then, accelerators have mushroomed globally. According to PitchBook, the proportion of startups that raised a series A in the US that came from an accelerator grew from 10% in 2008 to 30% in 2015. Program operators now include multiple types of organizations with a variety of objectives, including:
    - Investor-backed teams focused on discovering and accelerating companies that they believe can scale  
    - Government-backed teams focused on job creation and youth engagement
    - Corporate-backed teams that are focused on technology discovery
    - Social non-profit teams targeted at creating community impact
While the last three above have commendable objectives, they do not fit our strategy of building co-investment partnerships with leading accelerators and early stage investors around the world. What I have included here therefore was shaped through conversations with investor-backed programs stretching from Australia and Hong Kong all the way to the US.
Disclaimer alert: Please note that the below is by no means a magic formula for success. Unique characteristics of each ecosystem, funding environment, expertise of the operators and nature of the founder pool all play an important role in shaping the right program for the right time and place. Having cleared my conscience here are the 4 trends I have seen shaping accelerator programs around the world.
1) Mentoring Programs
Programs like Y Combinator and 500 Startups have made the Mentor-led program the most popular. This method sees the operator providing general direction on what needs to be covered during the program and mentors guiding startups on how to execute on various components of their plan. However, this is not the only recipe for success. Successful programs around the world take their companies through a detailed curriculum, with lessons on everything from accounting best practices, to essential marketing skills. Yet another twist to this are programs that provide direct support such as technical teams to help build a company's product, or marketing teams to help drive traffic.
I believe the correct approach should be driven by the ecosystem a program is in. For example, if the pool of founders is already well-versed in the basics of the startup business world and is technical, as is evident in a lot of mature markets, then a low-touch mentor led approach could be the solution. However, there are lots of talented founder pools that do not necessarily have a lot of technical skills.
In such ecosystems, support with building an MVP and bringing on board technical co-founders has met with success. Understanding the gaps of an ecosystem and whether a specific accelerator fills those gaps is a critical component of our partner selection and should be the same for a founder. Whether a program is mentor or curriculum led, should play a big role in that selection.
2) Verticalization & Virtualization
Both trends are growing globally, and both are bearing fruit.
Verticalization
There is no denying there are certain hubs in the world for certain technologies. Examples include London for Fintech and Montreal for AI. However, every ecosystem I have looked at has seen a trend towards vertically focused accelerator programs. Although in many cases this is driven by the experience of the founding team or main investor, any decision to "verticalize" can and should also consider the characteristics of the surrounding location. 
For example, is the program located near large farm lands and farming businesses? If so, it may be a good place for an agtech program where geographic proximity matters in engaging with farmers directly. Is the city a hub for a major medical device or logistics corporation? That could be a great place for mentors that understand that industry and can help companies navigate them better. Are you surrounded by the best medical research schools? If so, the program may be able to access research labs for their cohorts. We have seen all the above be major drivers for growth in programs that are attracting more and more founders looking for industry specific support.
Virtualization
Another trend is the virtual accelerator. Many programs are moving away from the need for a permanent local presence for a founding team, and I believe that is a positive. This opens avenues for founders from around the world to access a specific program, dramatically increasing the applicant pool. It is important to keep in mind though that some of the most successful programs still require at least partial attendance for part if not all the founding team. This helps take advantage of facetime with parties mentioned in the Verticalization section above. A combination of virtual and local ultimately is usually the best approach we have seen.
3) Scaling Using Technology
Overall, the accelerators I have met receive applications in the hundreds, if not thousands for each of their cohorts (a specific cycle of the accelerator's program). And across accelerators the story is the same. At the beginning of every cycle, operators are drowning in application review. In the middle, of the cycle, they are drowning in coordinating all the different pieces of the program and getting ready for demo day, and after the program, they are left like parents with an 18-year-old going off to college, with rarely any updates or reports from their portfolio companies.
The admin work in each of these pieces is excessive and detracts tremendously from focusing on content and value creation. Therefore, the most successful programs we have seen have technical solutions to handle various pieces of their workflow. Granted, most are a variety of admin solutions cobbled together to solve day to day problems and none that I have seen use tools as comprehensive as our own tech stack (which we offer to all our partners), but since this post is not about promoting our stack over others, I won't spend time describing it here, but will point you to my partner John Sharp's post that covers this nicely. Suffice to say that without some sort of tech to enable scale it becomes very hard for operators to get out of the administrative weeds and truly focus on their companies.
4) Demo Day as a Celebration (not a Fundraising Event)
Founders and operators alike know the joy and jubilation of reaching and completing an accelerator program, and a big part of that joy comes from participating at a demo day packed with investors, colleagues, family and friends. One of the key trends I witnessed however was that Demo Day is becoming much more a celebration than a valuable tool to engage investors. And I feel this evolution is great. Why? Because it is very tough to capture the attention of investors at these events let alone engage them in a deep discussion about a founder's business. Not only are they one of a dozen firms on the stage, they are flanked by drinks, mixers, speeches and distractions, that grabbing any sort of attention becomes tough.  
There are also now so many Demo Days around the world, that it is likely the investors founders are targeting are simply not there to begin with.  That is why a focused investor "road-show" is becoming more and more prevalent with accelerator programs. Instead of focusing all the attention on demo days, successful programs around the world are now spending a chunk of program time organizing 1-1 meetings for their companies with a curated set of investors whose investment theses matches the accelerators' focus. This direct face time engages investors directly and provides much needed face to face pitch time for startups. It is also much tougher to set up and requires the operator to have built a captive audience of willing investors to participate. However, it is certainly worth the effort.
The 4 points above are only part of a much larger mosaic of processes I have explored over the past year. I hope they help shed some light on what is happening in the space, and are of some value to founders and operators globally. The space is evolving, and I am confident in saying that accelerators in one way, shape, or form will continue to grow the value they add to their startup ecosystems.