If you're a venture capitalist reading this headline, please take a moment and check your gut reaction to the question being posed here.  Did the mere suggestion that there might be a lack of intelligence at your firm make you angry?  Or did you smile upon reading it, and feel a warm glow springing upwards from your inner core, based on the firm knowledge that you and your firm are, in fact, investing intelligently?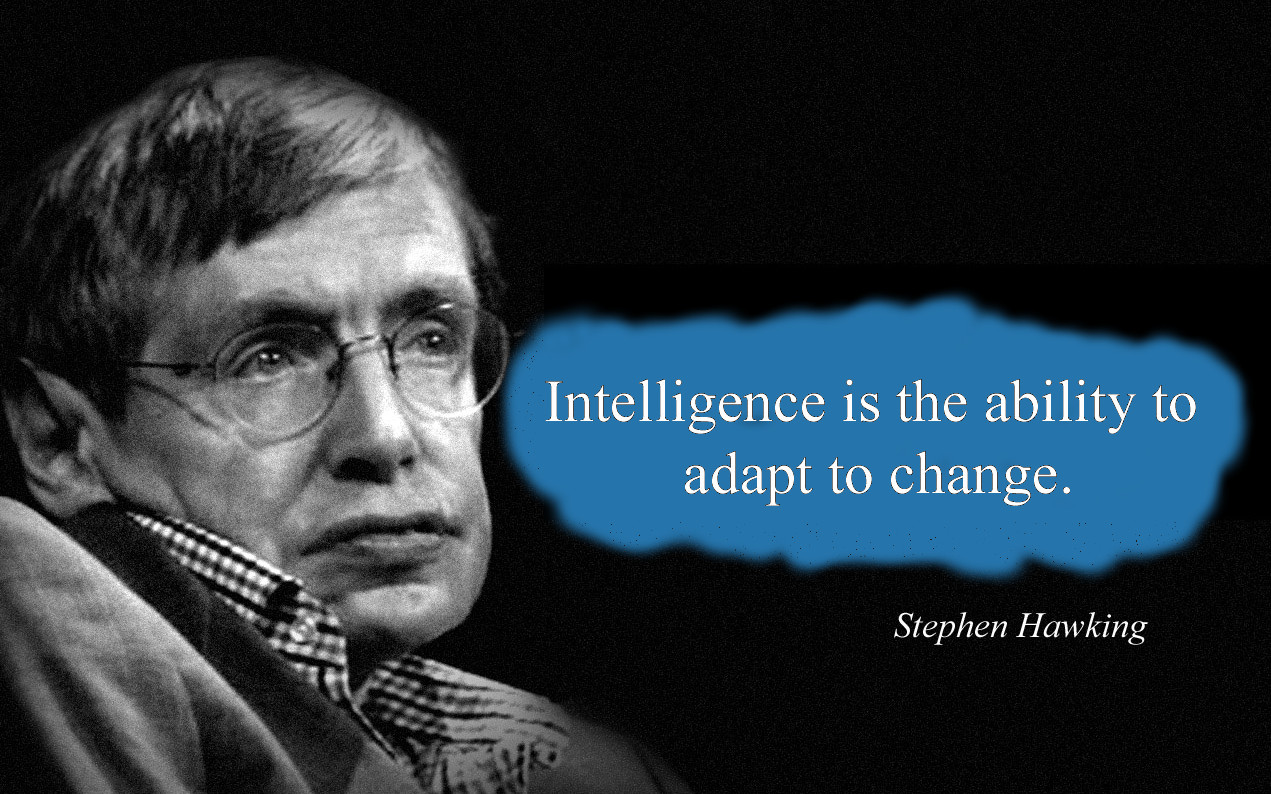 If your reaction was the latter, congratulations, you're ready for whatever is coming next.  If, on the other hand, your reaction was more along the lines of "WTF?", maybe it's time to re-evaluate.  
Rod Davis, my Year 10 English teacher, once defined the nature of intelligence by saying "the more situations that you know how the deal with, the more intelligent you are."  Stephen Hawking defines it similarly, but slightly more succincly, when he says "intelligence is the ability to adapt to change."  
Our research shows that many of the larger VCs in the market are heavily dependent on referral networks for deal sourcing.  This strategy works reasonably well when your referral network includes founders from industries that are as yet not mature, and academics in cutting-edge new technologies.  
But like many groupings of humans that get comfortable hanging out with each other over time, these networks often do a poor job of refreshing themselves.  Of adapting.  And while not all founders from the first phase of ecommerce fail to adapt (Jeff Bozos seems to be doing pretty well at maintaining his IQ*), testing your referral network for relevancy and its ability to learn is quickly becoming more important than ever.   
Right now, a number of investing cycles in early-stage (startup) investing are coming to an end - consumer internet, mobile apps, enterprise software, marketplaces, gaming, fintech - and you could even argue that some relatively recent investment trends, such as blockchain-enabled currencies, shared economy-based ride-sharing and property-sharing, are rapidly maturing as well - and signaling that in the future, startup-to-maturity investment cycles may shorten. 
Does your referral network know what's coming next?  Does it have the ability to "adapt to change"?  Are they hooked into today's real innovators?  Are your advisors scanning the marketplace and walking the halls of academia in search of signals as to what will provide above-industry IRRs ten years from now?  
What if those signals are currently so weak that no human can see them?  What if the successful founders of the future are still so flying far under the radar, or located so far away from your HQ, that there is no way that your referral network can find them? 
AI can help.  Artificial intelligence, like human intelligence, is distinguished from mere detection and analysis systems by the ability to adapt. Systems that cannot self-learn, self-develop, or self-adapt, are merely fitering systems designed for finding things according to a static rule set.  AI goes further and combines the ability to access a universal data set with the ability to detect weak signals with the ability to develop and constantly adapt strategies for further analysis of said signals, which is what makes it so useful when it comes to spotting future trends.
That said, when it comes to spotting future investments, AI is just one part of the solution.  At Hatcher+, we think it's best implemented in conjunction with human beings located at the pointiest end of the arrow - academics, geographically-dispersed formation-stage investors, and first-time (or highly intelligent/adapable) founders.
Why do we think that? We've invested heavily in AI in recent years... but as much as we've invested in data gathering and building intelligent systems, we've also invested in becoming more intelligent by virtue of what we're learning from our partnerships with leading accelerators and early-stage investment groups.  It's this combination that we're betting on to help us find future investments - and so far, the signals are good.
Note: If you'd like to add our AI to your referral network, our free API is currently in beta, and easily adaptable to your deal funnel.  Just drop us a line if you're interested, and we'll hook you up.  
*Your IQ ("Intelligence Quotient") is a measure of how well you adapt to change over time (i.e. how much you learn as you age.)  If your knowledge and abilities remain at the same level ten years from now, relative to today, your IQ will drop.  However, if you're an older dog, and you're capable of learning new tricks, it's possible your IQ will remain the same - or even improve.