The idea behind Hatcher is, simply put, the application of the emerging crowd-funding model to investors that are sophisticated and experienced, and entrepreneurs that are executing on their vision for market leadership.  
Why do we think the world is ready for Hatcher?  Simple.  There is a lof of liquid capital out there looking for a home - more than ever before.  Plus, the traditional VC model, in which the investor turns over funds to a partnership for 7 to 10 years in expectation of received double-digit annual returns - has performed very badly as an asset class the past dozen years.  So much so that in 2012, in the US there were only 100 active VC firms left investing (Kauffman Foundation Report) - down from more than 1200 at the turn of the millenium. 
The Limited Partner model that has driven VC investment for two decades is on the wane.  Last year, I travelled to Riyadh and Jeddah and met with the heads of private equity for five of the top six private equity firms, and two of the top government investment firms in Saudi Arabia.  None of the executives that I met with were particularly interested in the traditional VC model anymore (with a handful of well-known exceptions.)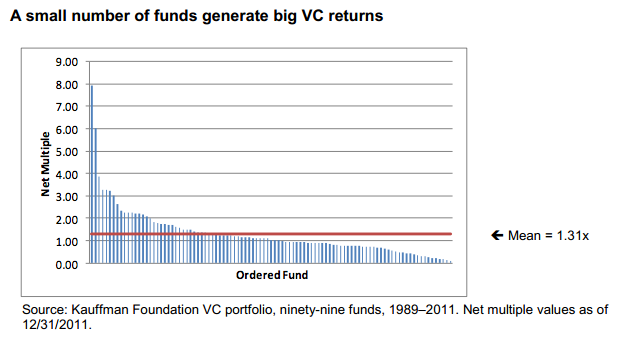 All of the Saudi-based private equity firms were, without exception, investing in hiring smart, experienced executives, building up their internal financing analysis and deal teams, and building out their internal networks to include offices in Shanghai, Hong Kong, Tokyo, Jakarta, and elsewhere.  When I enquired what they were interested in with respect to investment vehicles, they were interested in direct investment, and opportunities in which they were in a position to do the research and make the call on the deal themselves.

The answers are no different when you talk with high net worth individuals.  There are more people with capital than ever before (Singapore now has 110,000 millionaires in its population of 6,000,000 - China, by some estimates, now has over a million.)  These individuals freely admit that they have more capital than ever - but fewer places to put it in that truly have the capacity to generate strong returns.  
In addition, when you talk with these guys, another thing quickly becomes apparent: if you're a young millionaire with money, the idea of putting it on ice for ten years with someone who may not be as smart as you is not that appealing.  More control, more focus, direct investment, ability to determine the amount to be invested and negotiate the deal directly - these are the general themes of these conversations.
Enter Hatcher.  At Hatcher, we're looking to serve the emerging needs of sophisticated investors by introducing projects that are beyond the "idea stage" and executing on their vision.  And by doing so, we're looking to match investors whose own experience and vision - and ability to commit capital and time - is as complementary as possible to the opportunity.
So far, we've received an enormous amount of interest from people about this model.  They are telling us they like the idea of being able to control the amount of capital they allocate to the different opportunities, based on their own experience, and on their own personal level of comfort.
Hatcher is currently in beta (expected live date is September 1).  If you're interested in contributing feedback ahead of our launch, we'd love to hear from you.  Please post a comment below or contact us at info@hatcher.com.