Today's family offices are investing in venture capital deals at an exponentially growing rate.  It's now common to see family offices alongside VCs at startup events and alternative investment conferences.  Allocations are approaching - and in many cases exceeding - double digits.  And several commentators have recently made the case that at the current rate of growth, family offices and other non-VC direct investors could soon rival or surpass VC funds, in terms of dry powder and investing power.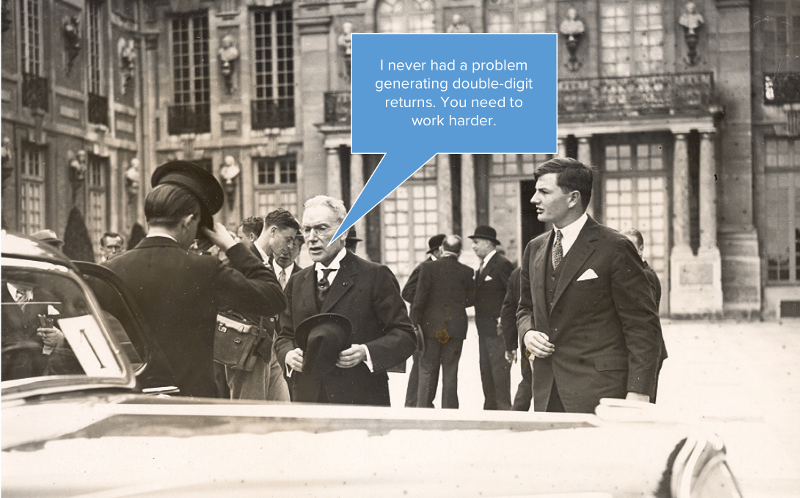 Based on the numerous conversations we've had recently with family offices and fund managers around the world, it appears there are several reasons why this is happening:
Reason 1.  Family Offices often have a history that involves entrepreneurial success
I always ask the principals of the family offices we meet with how they acquired their wealth.  The answers are always fascinating, and in most instances, involve stories of unbelievable courage, incredible perseverance, and flashes of brilliance.  
These stories - often passed down through generations - infect younger family members with the same desire to invent, build, and create change... and that leads, naturally enough, to a deep interest in the venture ecosystem.  "Wealth preservation", while incredibly important, often makes up less of a principal's DNA than the core desire to risk and generate alpha - a trait that is sometimes generations in the making.
Reason 2.  VCs funds are unlikely to give an allocation to a new family office

Most leading VC funds are either stuffed with cash or off limits to all but the most cash-rich of family offices (this is not only true for family offices - we hear that even sovereign wealth funds without long-term relationships are struggling to get allocations these days.)  
Sometimes this can be solved by investing through a fund-of-funds that has a long history with the target firm - but even then, allocations are not guaranteed.  There is a *lot* of dry powder right now, and with banks ready to add credit and venture debt onto the pile of cash available to entrepreneurs (and funds), direct is becoming the sole option for many family offices seeking better returns.
Reason 3. Other asset classes are becoming (increasingly) unattractive 
There is a good reason why Yale, Harvard and Stanford and other endowments are so heavily-weighted in PE and venture (up to 50% of total allocations in some cases) - public equities are at historic highs and bond yields at historic lows, and real estate in London, Geneva, Dubai, and Sydney is not nearly as attractive as it was a decade ago, leaving the emerging generation of family office managers with few options when it comes to generating double-digit returns.
POE and especially venture returns (avg. 19% IRR) offer an attractive way to fill the gap.  Except there's a problem.  Almost no family offices are adequately resourced to "do venture" at any kind of scale.  Investing in venture requires capabilities in seven basic areas: research, deal gathering and selection, co-investment relationships, follow-on investment planning, exit formation, fund management and legal compliance, and... for want of a better way of expressing it... coaching and mentorship.  And those requirements are not even the core needs - the core requirements are patience - and luck.  
How much patience?  Many startup investments can take over a decade to pay back their investment.  I personally know family offices that invested in the seed rounds of DocuSign (founded 2003), DropBox (founded 2007), and Spotify (founded 2006).  They have been in these deals for 15 years, 11 years, and 12 years respectively.  Yes, the payday is going to be great (and already has been in at least two cases) - but I mention this because exit timeframes and maintenance of pro-rata follow-on rights are two of the least-understood aspects of VC investing.  You need to be aware of how long some of these returns are going to take to come in.
Luck is a double-edged sword.  Only 25% of VC funds beat NASDAQ over a ten year period - you need to be lucky even if you're *not* going direct.  And direct?  For every ten portfolios that are under water, there's one family office manager that looked at three deals in total, chose one, and beat the odds and turned a hundred grand into ten million bucks.  Sometimes they've even managed it twice, for ten times that outcome.
These super-lucky guys are terrible advertisements for direct investment in venture - they've beaten incredible odds.  Our research shows that most respected, leading venture firms choose to invest in less than 1% of the deals they are offered (ok, maybe 3% if they are sector-focused.)  Family offices, lacking deal flow of any magnitude, often choose to invest in a far higher percentage of the deals they get to see - hoping to replicate the Black Swan event that is their buddy's 100x investment.  It barely needs to be said that this strategy rarely turns out well.

Let's not talk any more about the 40,000-to-1 lucky guys.  Let's focus instead on what family offices that have made the decision to invest should do to generate reliable returns from the asset class.  Here's four suggestions, based on three years of research at Hatcher+:
Suggestion 1. Make a meaningful number of investments
Our own research efforts at Hatcher, which at the most basic level involve over 3 billion Monte Carlo simulations of between 20 and 2000 investments drawn from 450,000 investment events, show that larger portfolios offer far more predictable returns than very small portfolios.  The corollary here is that you're going to need a technology platform (and possibly a team as well) to help you manage all those investments
Suggestion 2. Invest early, rather than late
The common wisdom is that it is better to invest in later, de-risked (post-Series A) venture rounds.  But our research shows that in most geographies and sectors, much higher multiples are achievable from earlier stages, even allowing for the extreme rates of failure.  
Suggestion 3. Allocate enough resources for the lifetime of the investment
If you've not yet invested in a startup, you've probably not yet experienced The Angel's Dilemma - the situation that occurs when you invest 100k into a startup, and find yourself on the hook for several future funding rounds, each 5x larger than the one you invested in.  You *can* as one approach so what a friend of mine does and limit your investment to a single round, regardless of whether the company goes down for lack of funding, or not - but whatever your strategy ends up being, you need to have one - most venture guys do, and their reserve (money set aside for future investment) is often quite a lot larger than the original investment.
Suggestion 4. Invest in a venture investment product built for family offices
If you don't have a platform, or a team, or resources (other than capital), there are other options.  we've already mentioned fund-of-funds as an option.  Another option is the Hatcher+ H2 fund.  When you invest in the Hatcher+ H2 fund, we take your capital and invest it into the top 1% of early-stage deals sourced from leading accelerators around the world.  Our deal-sourcing network is pretty large - large enough to enable a portfolio of over 1,300 investments, within three years.  
As an investor in H2, you get to see all the investments via our technology platform, and establishing contact with the investments that are most interesting to you - and even invest in later stage rounds (we stop investing at Series A.)   Need to get liquid in less than ten years?  Our fund is structured using notes that can be traded via various public exchanges, enabling liquidity without waiting 10-15 years.
Whatever option you choose to go with - investment into funds, into fund-of funds, or into a platform like Hatcher+, you're going to be increasingly good company if you're investing greater amounts in venture: The next generation of family office managers is not going to be content to with the returns available from traditional assets for much longer.  Sooner or later, that entrepreneurial spirit will demand to be satisfied.