Saturday, October 28, 2017 by Dan Hoogterp (Hatcher+) 2,731 Views
When we do research into venture investing at Hatcher+, we slice and dice our early stage investment data in many different ways.  At the highest level, we filter by geography, sector, and investment round.  
Geographically, our deployment approach reaches every area of the globe - this is a critical factor in achieving long term performance.  We are inclusive, arranging deal sources in many countries with good deal flow, an established venture history, and a suitable regulatory environment.
Here are the ten countries that flow to the top of target list, based on model performance, ranked by median likelihood return – a result modeling shows you should expect to meet or exceed 50% of the time: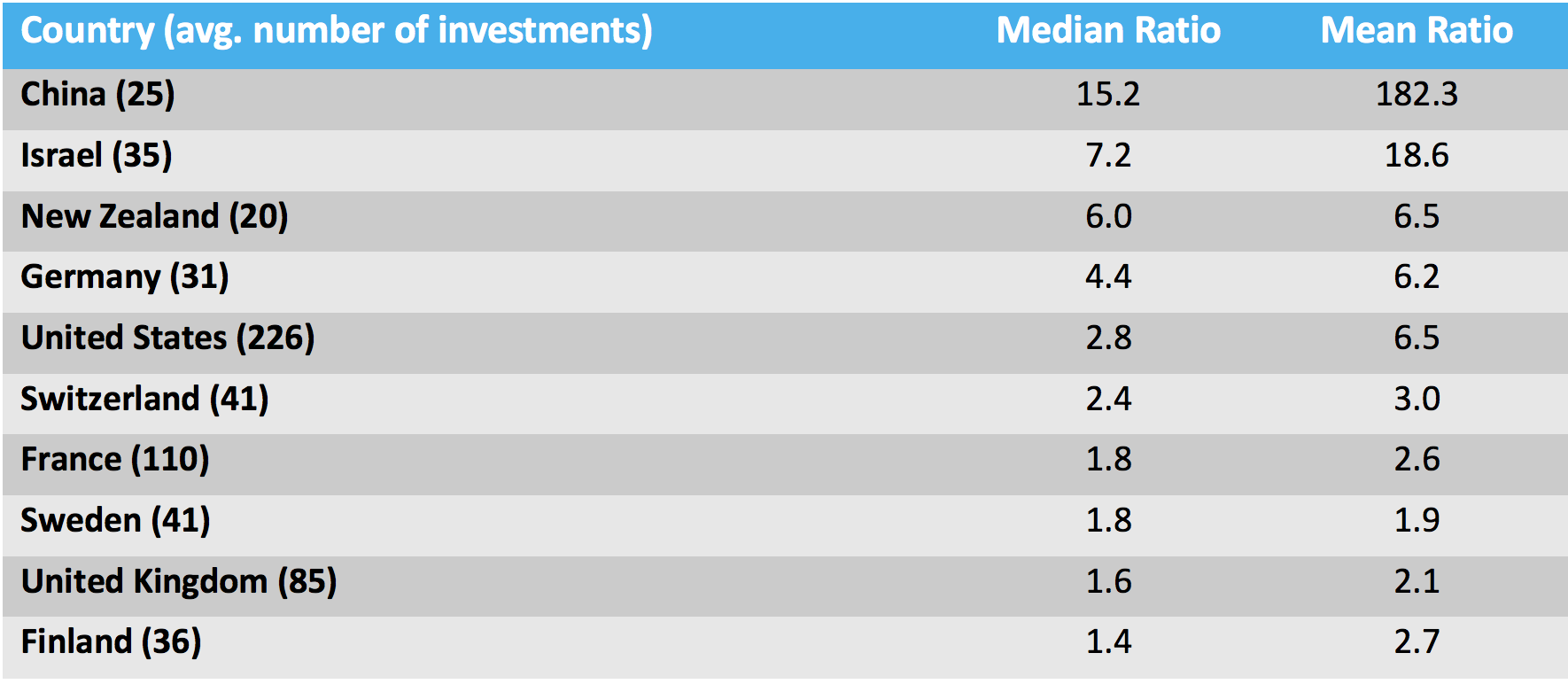 Our comparison assumes a "lite" version of the Hatcher+ investment approach, and involves projects from different numbers of investments, but we believe it is representative of relative early stage opportunity. 

The underlying data comes from Hatcher+ proprietary research and several other data sources including PitchBook, CrunchBase, RedSeer, and Venture Intelligence. Interested in the raw data behind these assumptions?  You should contact these companies and use the data to build your own models - the more these results are shared, the richer the discussion, and hopefully, the better the results. 
Founding Partner at Hatcher+. Former SVP/CTO of Bankrate, a leading source of financial information, worldwide. Lead technology and data innovation and operations. Entrepreneur and inventor of high performance database and information technologies.