A few months ago, we officially launched the Hatcher+ Venture ETN (Exchange-Traded Note) - a publicly-tradable security designed to enable family offices, HNWs, and corporate VCs an easier way to invest into venture.  We launched it after a series of extremely enjoyable lunchtime workshops with leading asset managers and fin-tech influencers in Beirut, Dubai, Geneva, Hong Kong, Istanbul, London, Paris, Singapore, Sydney, and Zurich.  Here's a summary of those discussions - and the key reasons why we added a Venture ETN to our arsenal: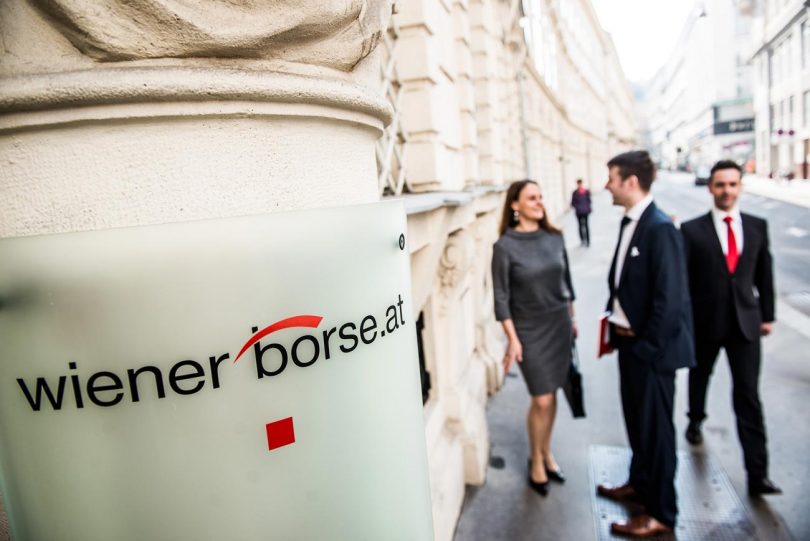 Easier Investment Process
Last July, as we were prepping for our first close for the H2 Fund, one of our prospective investors asked us about the ETN we were planning.  "What is required to invest via the ETN, versus the fund?", he asked.
We replied that the process was considerably simpler than subscribing for fund units (as most readers of this blog will know, subscribing for units in a typical Cayman Islands venture fund involves, at a minimum, legal review of a lengthy (and almost always bespoke) subscription agreement, completion of a KYC process - including a lengthy questionnaire, AML checks, and identity validation, and then a final found of back-and-forth signing of half a dozen documents, several of which may involve various additional requirements, including notarisation and authentication.)
Contrast that to the process of investing via our EU-based ETN - with the ETN, assuming you qualify for investing in the fund, you simply call your broker, quote our ISIN number, and tell them the amount you wish to invest.  The whole process can be completed in minutes.  It really is that simple.
The investor's response was priceless.  "You should make that page one of your deck", he said with a smile.  And, after spending a little more time learning more about the structure, he invested in our fund - via the ETN.
Control of Exit Timing
The original idea we had for using an ETN was: if we enable LPs to buy into the fund using an ETN, it will become easier for them to individually control the timing of their exit from the fund.  It really was that simple - make it possible for LPs to more easily seek liquidity, should the fund meet the individual LP's targets, or in the event that assets need to go to cash.
And while it's true that ordinary fund structures do allow for a certain amount of flexibility, the difference between being able to sell something immediately to a willing buyer versus seeking permission to sell a secondary sale of a stake in a traditional fund can be pretty significant.
Democratization and Cost/Time Savings
Many investors want exposure to venture, but as a first-time investor that may prefer to invest USD50k as opposed to a multi-million dollar amount. Traditional fund structures and the cost of reviewing the docs typically prevent such sums being invested.  However, the efficiencies and cost-savings afforded by the ETN structure enable smaller sums to be considered by the manager, enabling more people to invest in startups, and greater democratization of the investor base.
Startup Index Fund Support
There's been several attempts at creating startup indexes over the past decade - however most have suffered from a lack of geographical and sector diversification, and structural problems.  We think our ETN, in combination with our underlying investment strategy, may enable us to create a more positive outcome.  As most of you know, our mission involves the building of a highly-diversified 1,300 company, 2,100 startup investment portfolio.  The benefit of having a publicly-tradable ETN attached to the underlying fund is that in a few years from now, we anticipate that liquidity may start to grow, and that stabilization of the pricing of the trades will create the conditions for the foundations of an index fund, based on venture-backed assets.
We don't expect the Hatcher+ Venture ETN to be the final expression of this form of financing in the market.  At many of the conferences we've attended the past six months there has been a steady stream of interest, not just from journalists and potential investors, but from other VCs.  It's clear to us that the Hatcher+ Venture ETN will, in years to come, be seen as a precursor to a wave of innovative, new, more efficient ways to fund startups, and invest in funds. And if that brings more money into the ecosystem to fund more entrepreneurs, and more investors into venture, that's a good thing.
-----

Please Note: Readers of the above posting should refer to the disclaimer, and refer questions about the Hatcher+ Venture ETN to Mr. Tony Morgan at First Degree Global Asset Management, the licensed manager for the H2 Fund.
Disclaimer:  This article is for general background purposes only and does not constitute an offer of, or an inducement for any person to enter into an agreement to acquire, securities in any entity. To the extent that this document contains references to past performance of investment vehicles, investments or markets, we caution that past performance is not necessarily a guide to future performance. We further caution that any expectations of future returns referred to in this document require us to make assumptions about future economic and operating conditions of markets and investments and are subject to risks that those assumptions will not be met and the expected returns will not be achieved. This document is subject to the terms and conditions of the Series Memorandum relating to the ETN, a copy of which is available from the Manager: First Degree Global Asset Management Pte Ltd.